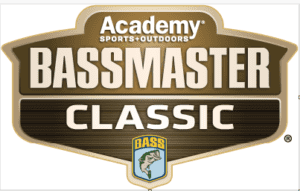 The biggest event in bass fishing is just around the corner as Knoxville, TN, prepares to host the 2023 Academy Sports + Outdoors Bassmaster Classic presented by Toyota. From March 24-26, the world's best anglers will compete for the prestigious title of Bassmaster Classic Champion on the Tennessee River.
The tournament will take place across several venues in Knoxville, including the Thompson-Boling Arena on the University of Tennessee campus, which will serve as the location for the daily weigh-ins. Fans of bass fishing can anticipate a thrilling three-day tournament packed with fierce competition as professional anglers contend for the highly-coveted title of "King of Bass Fishing."
This year's Classic promises to be an incredible event, with plenty of excitement, fanfare, and great fishing. The competition boasts an impressive roster of the best professional anglers, all vying for the coveted top prize. Fans will have the opportunity to witness firsthand the skill and expertise of some of the best in the business, like JohnCox, Brandon Palaniuk, and reigning champion Hank Cherry Jr.
In addition to the tournament, there will be plenty of activities and events for fans, including an outdoor expo showcasing the latest fishing gear, a fishing simulator, and various family-friendly activities. The daily expo is one of the best ways to stay on top of the latest trends and technologies in bass fishing. In addition, the tournament's sponsors, including Academy Sports + Outdoors and Toyota, are hosting a wide range of activities, including giveaways, promotions, and exclusive discounts, to enhance the fan experience.
The upcoming Bassmaster Classic is set to generate plenty of excitement and anticipation, with Knoxville gearing up to welcome enthusiastic bass fishing fans from all over the world. If you're a fan of bass fishing, this is one tournament you won't want to miss! So get ready for the 2023 Academy Sports + Outdoors Bassmaster Classic presented by Toyota – the biggest event in bass fishing. See you on the Tennessee River! Don't miss out on this amazing event.  You can keep up with all the tournament action as it unfolds live on Bassmaster.com.