Amidst the glitz and glamour of the entertainment industry and the thrill of professional sports, there's a quieter passion shared by many celebrities and athletes – bass fishing. Beyond the flashing lights and roaring crowds, these individuals find solace in the tranquility of serene lakes, casting lines, and the art of reeling in the big ones. From internationally recognized superstars to legendary athletes, their love for bass fishing provides a connection to nature and a chance to make lasting memories. Let's dive into the world of celebrity anglers as we explore 22 remarkable personalities who share a genuine devotion to the sport of bass fishing.
1. Dwayne "The Rock" Johnson
Internationally recognized superstar Dwayne "The Rock" Johnson is not just a phenomenal actor and retired professional wrestler; he's also a bass fishing enthusiast. His passion for bass fishing runs deep, and he often shares his fishing adventures with his fans on social media. Despite his rigorous work schedule, he manages to carve out time to retreat to the serenity of his favorite fishing holes to wet a line.  His love of fishing allows him to connect with nature and enjoy a tranquil activity that contrasts his otherwise high-paced lifestyle.
2. Ken Griffey Jr.
Next, we have Ken Griffey Jr., the remarkable former Major League Baseball outfielder. Griffey has a personal connection to the fishing world – he fished with my father, Dean Bradstreet, and his friend and fellow guide, Tommy Young, in Orlando.
Griffey shares the same passion for bass fishing as my Dad and Tommy. He appreciates the sport as a leisurely activity and a way to forge connections with others and make lasting memories during those unforgettable fishing trips.
3. John Isner
Tennis star John Isner's name undoubtedly belongs on this list as well. While his on-court prowess is well-recognized, not everyone knows his deep love for bass fishing. Engaging in this relaxing pastime provides Isner with a much-needed counterbalance to the intense and competitive world of professional tennis, allowing him to find peace and tranquility in the beauty of nature. (Source)
4. Cody Cannon
Cody Cannon of Whiskey Meyers fame is another passionate bass fishing enthusiast. I've been lucky enough to encounter Cody at various events like the Bassmaster Classic and ICAST, where we've chatted at length about his love for fishing. His passion for fishing isn't merely a pastime but has culminated in his tackle company, Toad Thumper Lures.
Cody's commitment to his company and the quality products they create is remarkable. He brings the same enthusiasm and charisma he exudes on stage to his interactions within the fishing community, which makes him a compelling figure in both the music and fishing world.
5. Tiger Woods
Renowned professional golfer Tiger Woods is another big name in the bass fishing realm. Known worldwide for his prowess on the golf course, Tiger enjoys switching the greens for tranquil lakes when he has some downtime.
Woods's love for fishing exemplifies the balance he maintains between his demanding career and personal life. It's clear that bass fishing is more than just a hobby for him; it's a way to relax and reconnect with his love for nature.
6. Michael Chang
A retired professional tennis player, Michael Chang, is a fervent bass fishing enthusiast. During my time as a tennis pro, I had the pleasure of discussing Chang's love for fishing at the United States Clay Court Championship being held at Disney in Orlando one year.
Surprisingly, our conversation wasn't primarily about tennis but was focused on his passion for bass fishing. Chang's love for the sport is evident and offers an intriguing glimpse into his life beyond the tennis court.
7. Tony Dungy
Tony Dungy is renowned as an incredible athlete and one of the best NFL coaches of all time.  In addition to his remarkable career, Tony is an avid bass angler. His passion for fishing extends beyond the thrill of the catch – it offers him a chance to relax and unwind.
Dungy's commitment to mentoring and encouraging men to be leaders in their families is also something I greatly admire. Several months ago, at our house, Tony and I shared conversations about his love for fishing during a photo shoot and video production for the Man Up and Go organization, an entity with which our family has a close connection. Throughout the day, it was evident how much Tony cherishes any opportunity to get out on the water.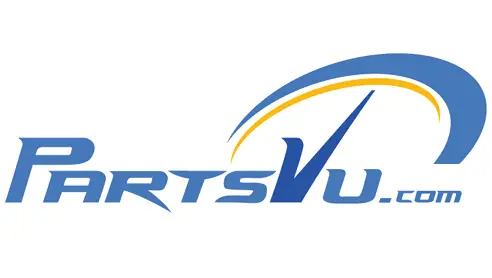 8.  Paul George
Paul George, a renowned Los Angeles Clippers and Pacers player, has an undeniable passion for bass fishing that extends beyond the basketball court [Source]. Not only does he enjoy the activity as a leisure pastime, but he also relishes the intensity and competitiveness of fishing tournaments. His dedication and skill were demonstrated when he won his first fishing competition alongside his friend Jacob Wheeler. The duo caught an impressive 20.17 pounds of fish, the biggest of which was a 5.49-pound big bass reeled in by George himself. This achievement has further cemented George's love for the sport, and he enthusiastically expressed that he is now 'hooked' on competitive fishing [Source].
George's affection for bass fishing isn't limited to solitary pursuits. He frequently takes his teammates out on the water to bond and discuss various basketball strategies. More so, he combined his love for bass fishing and charitable works by organizing his first Celebrity Fishing Tournament. Supported by Bass Pro Shops and various professional anglers, George hosted a tournament for charity at Castaic Lake, the same lake from his childhood [3]. It was not only a competitive event but also a sentimental gathering, where George was joined by his father and his basketball family.
9.  Trent Cole
Trent Cole, acclaimed for his NFL career with the Philadelphia Eagles, is a gifted athlete on the field and a passionate bass fishing enthusiast. Since his youth, Trent harbored a dream of participating in the Bassmaster Classic, one of the most prestigious events in the bass fishing community. Following his successful NFL tenure, Trent decided to invest his energy and focus on tournament bass fishing, fully engaging in the sport he has always admired [Source].
Trent's dedication and pursuit of his fishing passion led him to transition from a co-angler role to owning and operating his boat in the Bassmaster Opens. In addition to his hands-on engagement with bass fishing, Trent also contributes to the angling community through the Blitz Outdoors show on the Sportsman Channel, where he shares his love for the outdoors and bass fishing with a broader audience [Source]. Trent Cole's journey reflects his commitment to the sport and inspires many aspiring bass anglers, showing that it's never too late to pursue one's passions.
10.  Deion Sanders
Deion Sanders, a sports icon renowned for his spectacular performance in both football and baseball, has an equally impressive and lesser-known affinity for bass fishing. In an exclusive interview with PEOPLE, Sanders revealed that given his proficiency and passion for the sport indicating that he could have easily gone pro in bass fishing [Source]. His love for bass fishing was not simply a passing interest but a hobby he has pursued from a young age, making it a significant part of his life. According to Sanders, his family also shares his fondness for the sport, and they often fish together on their pontoon boat, making it a beloved family activity[Source].
Sanders' passion for bass fishing has led to some amusing and unforgettable incidents. During one fishing trip, his enthusiasm for catching bass landed him on the wrong side of the law when he was arrested for trespassing on a private lake, as reported by the Clarion Ledger [Source]. Despite the arrest, Sanders was undeterred and continued to fish for about an hour, citing his love for the sport. The football and baseball superstar also participated in a charity bass fishing event, Angling Against Cancer, organized to fight cancer, further showcasing his commitment to the sport and his ability to use it to support charitable causes [Source].
Sanders' love for bass fishing is also tied to his passion for nature and wildlife. He owns a 10-acre pond, stocked with bass, behind his home in a Dallas suburb and often visits different bass fishing locales, including Mexico, where he once caught a 9-pound largemouth bass [Source]. In a humorous anecdote during the 2003 Bassmaster Classic, Sanders caught a 4-pound bass just minutes after beginning to fish at a nearby location, while all other contestants had to travel far for the competition. This instance highlights Sanders' natural talent for the sport and his love for it, as he expressed his wish to join the pros on future occasions [Source]. His passion for bass fishing remains evident and is something he plans to continue pursuing.
11.  Chris Paul
Renowned NBA star Chris Paul, perhaps best known for his basketball prowess as a player for the Phoenix Suns, also demonstrates an impressive level of skill in a wholly different area: bass fishing. This hobby is particularly popular amongst NBA players, and Paul is no exception to this trend. His love for this relaxing pastime was particularly evident during the isolation period of the 2019/20 NBA season, also known as "the bubble"[Source]. Held in Orlando due to the ongoing pandemic, players were largely restricted from outside activities, with bass fishing providing a welcome respite.
Indeed, the Disney property where the NBA bubble was located proved to be a boon for fishing enthusiasts, Chris Paul included. His skill and passion for bass fishing were well recognized among his peers and the Disney Resorts recreation supervisor, highlighting the extent of his dedication to the hobby. The calming and therapeutic nature of fishing provided a way for players, including Paul, to briefly disconnect from the surrounding world during a time of intense social and health crises[Source].
12.   Fuzzy Zoeller
Fuzzy Zoeller is an American professional golfer who has made quite a mark in the sports arena.  Although a celebrated figure in golf, Zoeller candidly admits that his primary motivation for playing the sport now is the opportunity it provides him to pursue bass fishing[Source]. Zoeller is an avid bass angler and has expressed his love for the activity whenever he gets a chance. He stated in one interview, "Golfers are very fortunate. We get to go to a lot of lakes at these courses that have a lot of fish in them." Every tournament presents an opportunity to fish on lakes on the courses or with locals who have access to good fishing spots[Source].
Zoeller doesn't just passively enjoy fishing. He is very dedicated and studious about it. He actively seeks ways to "trick" the fish and experiments with adding soft plastics to hard-bait lures to make the most enticing lure possible. This passion for bass fishing can be traced back to his childhood, and golf has never dampened his love for it. In fact, his home in southern Illinois is just a chipshot north of Louisville, Ky, and it boasts fishing lakes where he indulges in his hobby. When not participating in golf tournaments, Zoeller can be found fishing on his farm, further revealing the depth of his passion for bass fishing[Source].
13.  Randy Moss
Renowned Pro Football Hall of Famer, Randy Moss, is not just known for his football career but also for his ardent love for bass fishing. He shared his affection for his hobby by hosting the Straight Bass Classic in memory of his close friend and respected reporter, Sid Hartman[Source]. The T-shirts at this event, bearing the phrase "STRAIGHT BASS HOMIE," aptly mirrored his passionate involvement with the sport and provided a clever twist to one of Moss' most famous quotes. The tournament, which involved a healthy dose of competition and camaraderie among former Vikings teammates and other Twin Cities athletes, paid tribute to Hartman's legacy. In an unusual rule twist for the contest, each participant was challenged to use an item from a provided Mystery Tackle Box to catch fish. This heartening event not only offered an opportunity to pay homage to a late friend but also highlighted Moss' deep-rooted passion for bass fishing.
In addition to his local fishing ventures, Moss's enthusiasm for bass fishing was showcased during his visit to Walt Disney World Resort in Lake Buena Vista, Florida, in 2023[Source]. The football icon, while vacationing with his family, engaged in a guided bass fishing tour around Bay Lake. Moss's delightful interaction with Goofy, one of Disney's most ardent anglers, also underscored his penchant for the sport. Not only did he share his fishing experiences, but he also exchanged fishing tips and anecdotes with the beloved Disney character. This fun-filled fishing excursion is another testament to Randy Moss's deep-seated love for bass fishing.
14.  Julio Jones
Julio Jones, the renowned wide receiver who has made his mark on NFL history, holds an undisputed love for bass fishing. Living on a lake and with the entire south as his bass fishing playground, Jones takes every chance during his downtime to indulge in this relaxing pursuit[Source 1][Source 2]. Known as one of the greatest catchers the NFL has ever seen, it's no surprise that he also excels in catching bass. When Jones isn't playing football, he's most likely out on a lake, casting lines and looking for "bigs."
15.  Blake Shelton
Blake Shelton, the renowned country music star, has a deep-seated passion for bass fishing. This love dates back to his childhood, as he started fishing when he was merely ten years old. Growing up in Ada, Oklahoma, Shelton often bypassed school to scout local ponds for big bites, and with the abundance of places available, he had ample opportunities to indulge in his passion. In his teenage years, when he was old enough to drive, he went to any length to make time for fishing and hunting. He recalls his stepdad, Mike, as a significant influence who deepened his fishing knowledge. Together, they spent spring breaks fishing at Lake Fork in Texas, where a 13- to 14-pound bass is not a wild dream1.
Despite his hectic touring schedule, Shelton never misses an opportunity to engage with his favorite outdoor pastime. He admits that his preferred catch is bass, but he also enjoys fishing for catfish, carp, and, occasionally, trout. Whenever there's a day or two off during his tours, he instructs his bus driver to locate a place tucked in the woods where he can fish. 
Blake Shelton even incorporated bass fishing into his honeymoon as a testament to his passion. After marrying fellow country superstar Miranda Lambert, the couple spent part of their romantic getaway in Oklahoma bass fishing2. Undoubtedly, fishing has been a cornerstone of Shelton's life, providing him solace, thrill, and lasting memories. [Source 1].[Source 2].
17.  Luke Bryan
Luke Bryan's passion for bass fishing is well documented and a highlight of his personal life. Just days before CMA Fest, he celebrated an incredible feat when he managed to reel in an 11.6-pound bass, a catch he'd been dreaming of for a long time. The event was recorded on video and shared with his fans, set to the tune of his song "Bill Dance," which honors a famous angler. Bryan's excitement over his monumental catch was palpable, as he even gave the bass a friendly kiss on its head[Source ].
The Bryan family seems to have a knack for landing significant catches. Bo Bryan, Luke's 15-year-old son, has also managed to enter the "10-pound club," as proudly reported by his father. This achievement means that both father and son have been able to reel in bass that weighs 10 pounds or more. This familial love for fishing also extends to his other son, Tate, who has also managed to join this exclusive club with a 12-pound catch of his own. 
It's clear that the Bryan family not only has a talent for music but also a significant talent for bass fishing. Additionally, Bryan's hit song, 'Hunting, Fishing, Loving Every Day' shows his love for the outdoors, and it is apparent that he does more than just sing about it; he truly lives the lifestyle he sings about. The father-son duo's fishing exploits demonstrate the joy they find in the activity, creating a unique bond between them while enjoying the thrills of bass fishing[Source].
18.  Greg Biffle
When it comes to bass fishing, former NASCAR driver Greg Biffle is just as enthusiastic and competitive as he is on the racing circuit. He experienced the allure of bass fishing at a celebrity BASS tournament in Florida and was immediately captivated. Biffle didn't wait long to get into the sport; the next day, he bought a trolling motor for his pontoon boat and all the necessary fishing accessories[Source]. Even though he considers himself more of a lover than an expert at bass fishing, his competitiveness from the race tracks often shines through on the water. The crossover appeal between the NASCAR and fishing communities has made Biffle popular among pro anglers, many of whom are also NASCAR fans.
Biffle's love for bass fishing isn't confined to his personal time; he's also participated in charity fishing tournaments alongside other NASCAR drivers, such as the Hot Rods & Reels tournament at Homestead-Miami Speedway [Source]. This further showcases his passion for the sport and its community.
19.  Rogerick Green
Rogerick Green, the notable NFL player, is as much a force on the football field as he is on the bass fishing waters. Known for his swift agility and keen instincts in football, he brings those same attributes to his love of bass fishing. It's more than a hobby for him; it's a passion and a deep-seated one at that. 
20.  Ryan Newman
Ryan Newman, a renowned NASCAR competitor, has a deep-seated love for bass fishing, a passion that dates back more than 20 years. Born into a fishing legacy, Newman was first introduced to the sport by his grandfather, who also imparted a profound appreciation for nature that continues to define Newman's angling experiences today. They would spend countless hours together in the quiet waters of Michigan's Dewey Lake, hoping to reel in the "big one." Newman fondly recounts these moments as special, not just for the shared love of fishing but for the precious bond it nurtured between him and his grandfather [Source].
Newman's fondness for fishing goes beyond just the thrill of catching fish. He credits his grandfather with teaching him that the experience of fishing is also about appreciating the tranquility and beauty of nature. Despite his demanding career as a professional race car driver, Newman finds balance and peace by escaping to spend time on the water looking for the next big bite. 
21.  Bo Jackson
Bo Jackson, famous for his remarkable dual-sport career in football and baseball, is equally enthusiastic about outdoor activities like fishing. His love of the outdoors, particularly bass fishing, can be traced back to his playing days. Despite the rigors of his professional sports career, Bo sought solace in fishing whenever time allowed. His love for bass fishing grew as he explored the waters around his home state of Alabama, capturing not just fish but memorable moments of tranquility [Source].
22.   Kirby Puckett
Kirby Puckett  Hall-of-Fame baseball player Kirby Puckett had a unique passion that complemented his sports career: bass fishing. This interest started when Puckett moved to Minnesota as a rookie in 1984, and teammate Kent Hrbek introduced him to fishing. What began as an introduction soon became a significant hobby that Puckett embraced passionately, turning him into a recognized angler nationwide[Source1][Source 2].
Bass fishing for Puckett was not a casual interest. He went as far as creating his own bass lures, showing his commitment to the activity. Besides fishing local Minnesota lakes for bass, northern, crappie, and muskie, he also fished in warmer waters during the off-season. 
These 22 celebrities and pro athletes demonstrate that bass fishing is more than just a pastime; it's a genuine passion that transcends the glitz and demands of their high-profile careers. From Dwayne "The Rock" Johnson finding tranquility amidst his rigorous schedule to Ken Griffey Jr. forging connections with guides in Orlando, each individual's love for bass fishing is a testament to the joy and fulfillment it brings. Whether it's the thrill of landing a big catch or simply enjoying the serenity of the outdoors, these personalities showcase the universal appeal of this timeless sport. As they continue to inspire fans and fellow anglers alike, their dedication to bass fishing reminds them that amidst fame and success, the simple joy of casting a line can be a cherished and grounding experience.