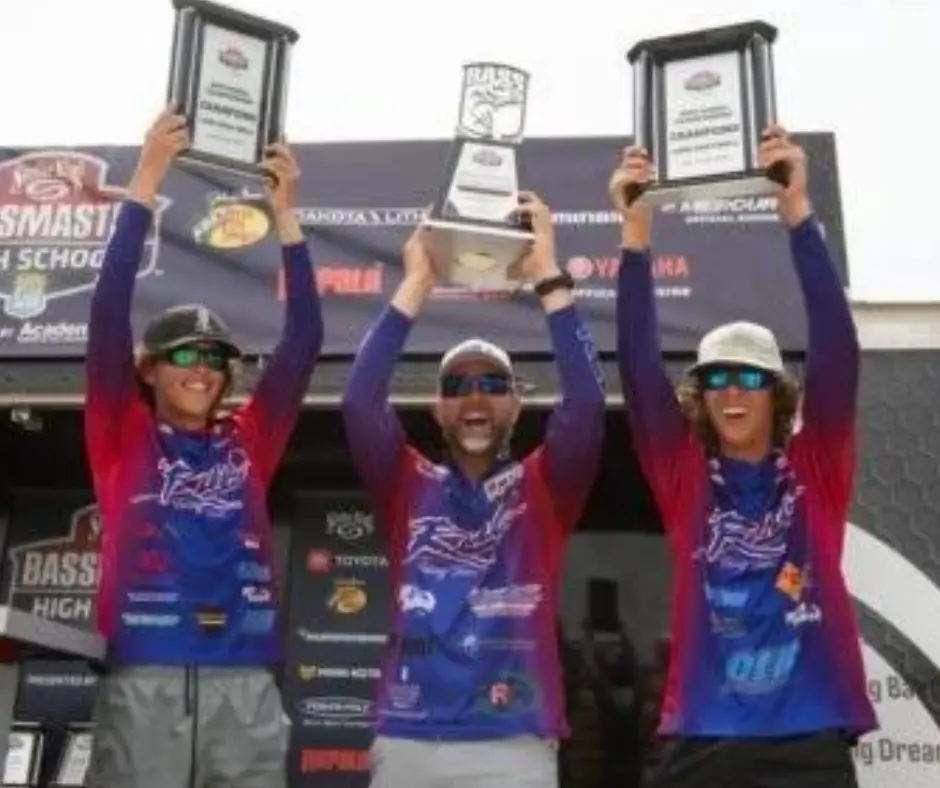 ANDERSON, S.C., July 30, 2023 – Byrnes High School's Mitchell Robinson and Cody Abbott clinched the 2023 Strike King Bassmaster High School Championship on Lake Hartwell following a sensational three-day event under the South Carolina sun.
The winning pair, coached by Tommy Abbott, outperformed over 480 teams from across North America, with a total haul of nine bass weighing in at 33 pounds and 3 ounces[Source1][Source2]. This total included an impressive 12-pound 5-ounce bag from the final day, the second heaviest of the tournament.
The duo, both 17-year-old incoming seniors at Byrnes High School, experienced a roller coaster journey in the championship. After starting strong with an 11-pound 15-ounce limit on Day 1, they fell to fifth on Day 2 after catching 8 pounds and 15 ounces. However, they regrouped and delivered a superb rally on the final day, commencing with a 5 1/2-pound largemouth just 10 minutes after takeoff[Source2].
Robinson and Abbott, who live in the Spartanburg area, took advantage of their local knowledge, having fished Lake Hartwell several dozen times a year. Throughout the tournament, they utilized various tactics, including shallow-running shad-colored Rapala DT6 crankbaits and a weightless Zoom Trick Worm, primarily in areas under bridges, on laydowns, and on rocks. Key to their success was their ability to respond to the pressured fish and adapt to changing conditions[Source2].
This was the fourth time Robinson and Abbott qualified for Nationals, but it marked their first Top 12 finish and first championship win[Source2]. Their victory also landed them a shared $5,000 scholarship, part of the $22,950 in scholarship money awarded to the Top 12 teams at the championship[Source2].
The second place went to Bryson Gurley and Ethan Evatt of Palmetto High School, South Carolina, with a three-day total of 32 pounds and 8 ounces[Source1][Source2].
The 2023 Strike King Bassmaster High School Championship marked the 10th year B.A.S.S. held a national high school tournament and the second consecutive year it has been held at Lake Hartwell[Source2]. 481 teams from 35 states and Canada competed, showcasing the high level of young talent in this growing sport.